Wedding couple in traditional Chinese Wedding wear.
Singapore Armed Forces (SAF) Army Soldier in Number 4 Combat Uniform. Customize your rank and name to make it a one and only piece! *Unable to convert into keychain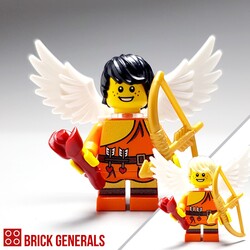 Love is in the air!  Pure Lego minifigure with combi accessories 
A legendary icon that represents excellence in the air. The Singapore air stewardess. A great way to fly!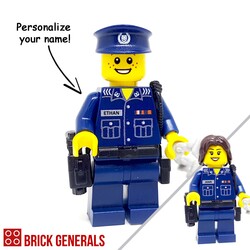 The Singapore Police Force (SPF) officer. Personalize your name!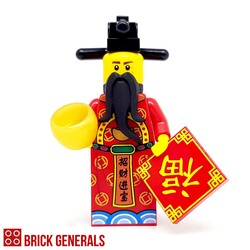 One of the most popular gods in Chinese mythology - 财神! The God of Wealth will ensure that you have endless supply of money and wealth!  Pure Lego minifigure with combi accessories 
Slow and steady. Don't judge us by our appearances!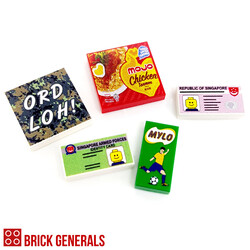 Value pack of printed tiles
Bride and Groom happily ever after.
Come on team Singapore! Option to personalize name!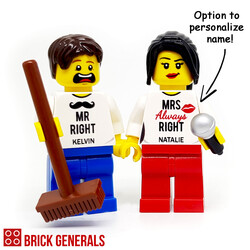 You are my Mr Right. However, I am Always Right!  Pure Lego Minifigures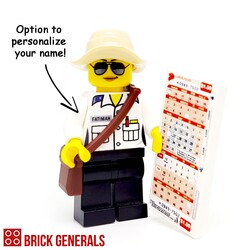 Summon Auntie (Traffic Warden) is coming to issue you with a parking fine (summon)!
Lucky pack of printed tiles. Strike the lottery and go for holiday!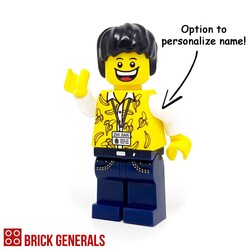 He's a joke! How can you take him seriously when he's wearing this banana shirt?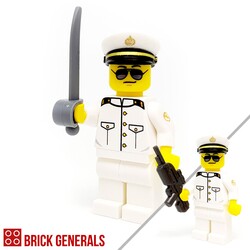 Navy officer looking strapping smart in ceremonial uniform. All ready for the parade, Sir!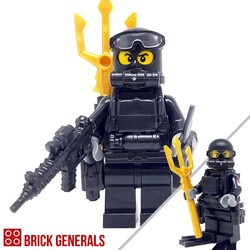 Elite Naval Diver from the Naval Diving Unit.
Unique Custom Minifigs
Be Different
We make things that we like and we sell things that we make.
We like very nice things. We believe in good, timeless design.
We are Brick Generals.
Fast to Ship

Quick turnaround times so you get your order quickly.

Easy Personalization

No one likes to input 100 settings to place an order. We've simplified it all. 

In-House Production

Quality control 'cos we do it ourselves.