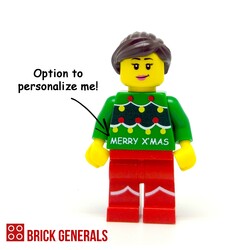 Celebrate the season of love and joy!
Christmas can also be a sunny beach party with the lovely santarina and beach hunk!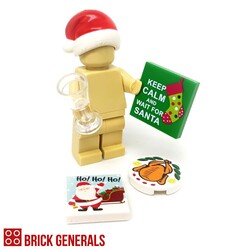 Get ready your Santa hat, champagne and turkey and wait for Christmas!!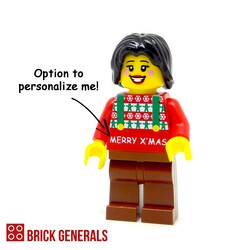 It's the festive season so go ahead and celebrate!
Pack your minifig in this cute little clamshell holder. Presentable way to give away your Xmas present! Frame size: H13.5 x W10.5 x D2.5 cm. Minifigure not included.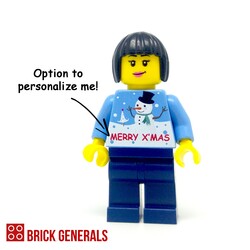 Christmas in a winter wonderland!
Decorate your Christmas tree with a minifig inside our snowflake ball.  Also makes a unique and memorable Xmas gift!
Have a holly jolly christmas!
You know Dasher and Dancer and Prancer and Vixen,you know Comet and Cupid and Donner and Blitzen,But do you recallThe most famous reindeer of allRudolph the Red-Nosed Reindeer!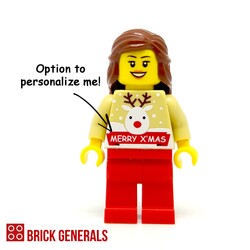 Joy. Love. Peace. Believe. Christmas.
It is never too early for Christmas music!
Santa's going to need all the help he can get. And i'm the Christmas elf!
Snow Sleigh for having fun in the snow!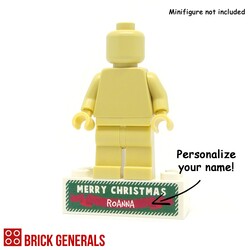 Snow Shovel to work clear all the thick snow!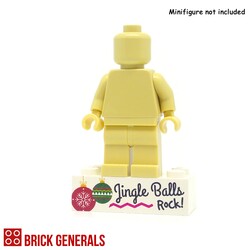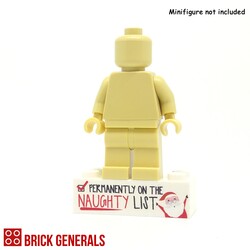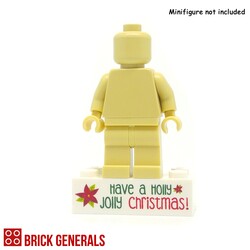 Suspend your minifig in a unique 3D display frame.Make it a personalized gift! Minifig is held in suspension between 2 clear elastic film pieces.Not recommended for minifigs with accessories.  Frame size: H11 x W9 x D2 cm. Minifigure not included.